I think, it would be interesting to everyone, who enjoys photography.
These days there are plenty of opportunities to take interesting photographs from unusual angles, including strapping tiny digital cameras to birds. But some early aerial photography was rather more clunky—and used massive cameras strapped to the breasts of pigeons.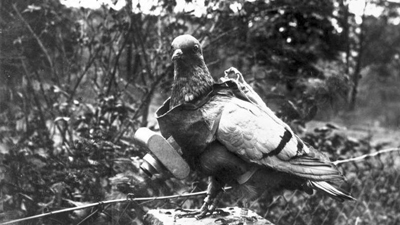 In fact, the whole concept was pioneered by a German photographer named Julius Neubronner. From a Wikipedia article describing his early work:

Neubronner began the development of a light miniature camera that could be fitted to a pigeon's breast by means of a harness and an aluminum cuirass.